Since the beginning of Verishop, we want to give you confidence when shopping with us.
For clothing, we'll accept the return as long as the items are in an unused condition and still have the tags attached. For the safety of our customers, we do not resell used beauty products. All valid returns/exchanges within the 30-day period will be covered by Verishop and our returns website.
You can generate the free return label by going to returns.verishop.com and entering the order # and the shipping zip code to start.
If the clothing item does not fit, you'll have the options to exchange it for another one of a different color/size of the same product, or a return to the original form of payment/store credit.
1. Go to returns.verishop.com
2. Enter your order number
3. Enter your zip code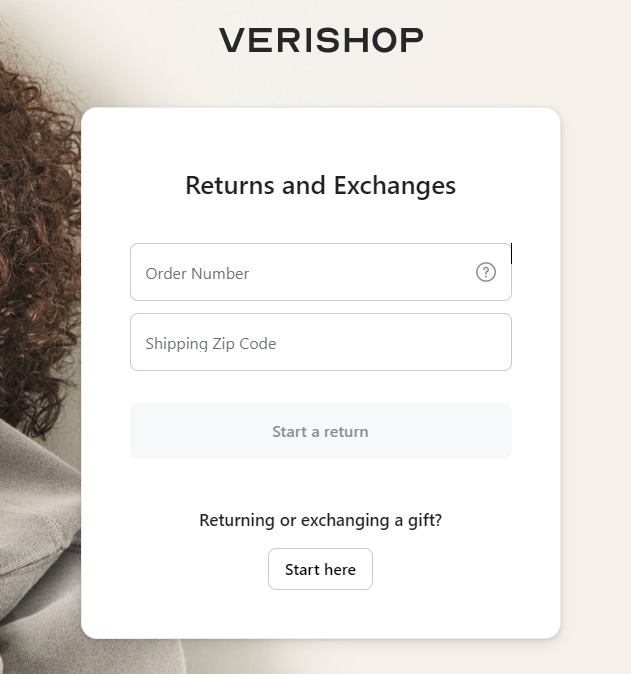 4. Choose the item you wish to return

5. Choose the reason why you wish to return the item.
6. Choose a credit method (Store Credit / Original Payment Method)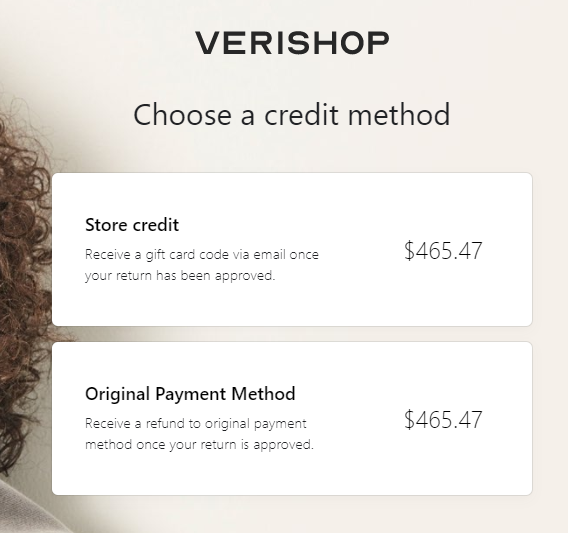 7. Review your return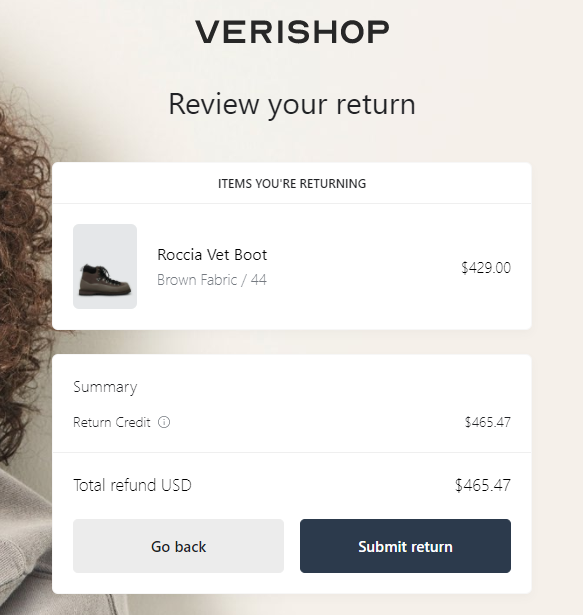 8. You will see a confirmation that the return has been submitted.

How to ship your item(s)
1. Securely pack the items. If available, please use original packaging.
2. Drop off the package to your nearest carrier location.
3. We'll issue your refund, gift card, or exchange once your return is processed at the warehouse.
Was this article helpful?
That's Great!
Thank you for your feedback
Sorry! We couldn't be helpful
Thank you for your feedback
Feedback sent
We appreciate your effort and will try to fix the article